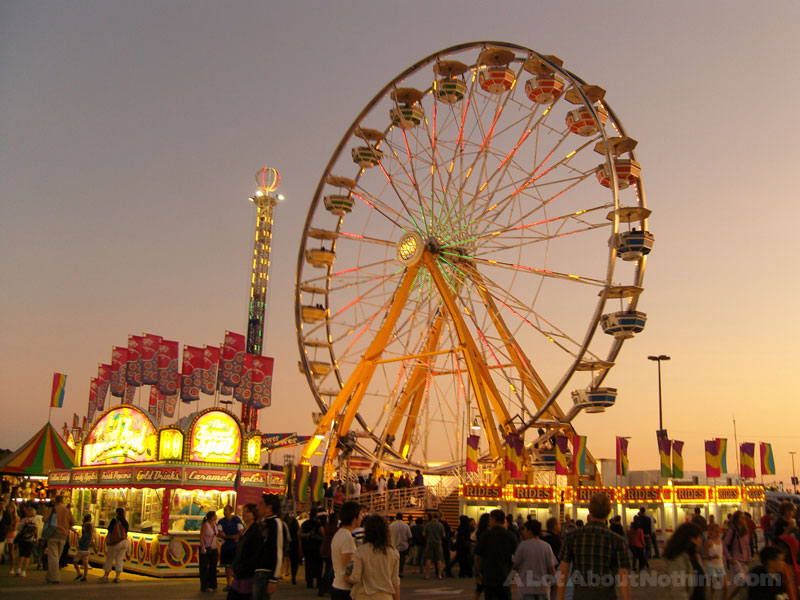 It's that time of year again. The Canadian National Exhibition opened last Friday, and I finally made my way down there yesterday. Great crowd (esp. because of the Canada vs. Jamaica soccer/football game at BMO Field). Of course my first stop was the Food Building, since I was starving.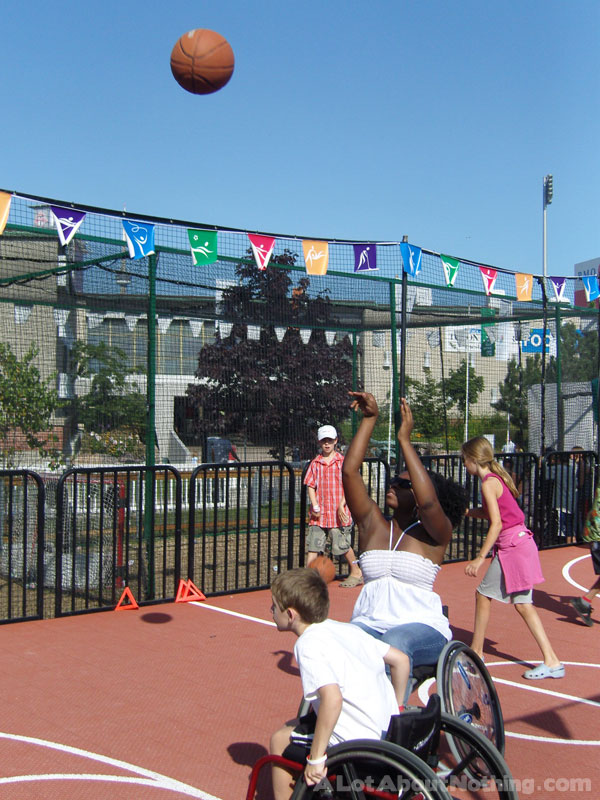 Had a potato roti (no, I couldn't afford the one with meat… lol), shared some fries & gravy with my friend and then we rolled out of there after we overate.
It's a good thing the Olympic Exhibits are right outside the food building. After seeing some awesome trampoline work by some athletes, my friend and I tried wheelchair basketball which was a cool experience (check out my form :P ).
Then it was off to shop in the warehouse outlets housed in the Direct Energy Centre… got myself some nice deals at Stitches (can't go wrong with $2.50 for a graphic T-shirt).
We missed a part of the Grand Illusion & Escape Artist show (featuring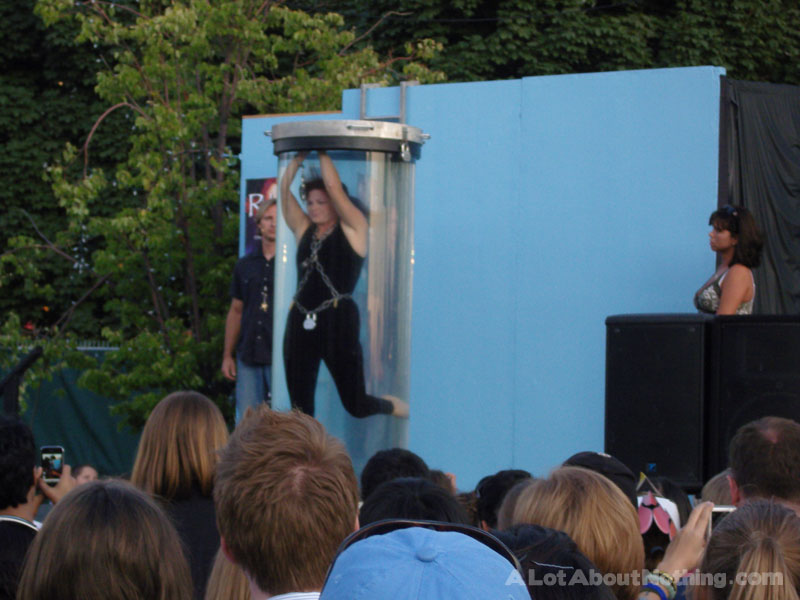 Kevin Ridgeway and Kristen Johnson), but we did manage to see her get submerged into a tank of water and escape from locked chains which was cool.
As the sun went down, we managed to sneak in a bit of the game by watching the giant screen just outside BMO Field (ended up in a tie game). Then it was time to call it a day.
I'll probably be going again next week to get more Tiny Tom donuts. :D