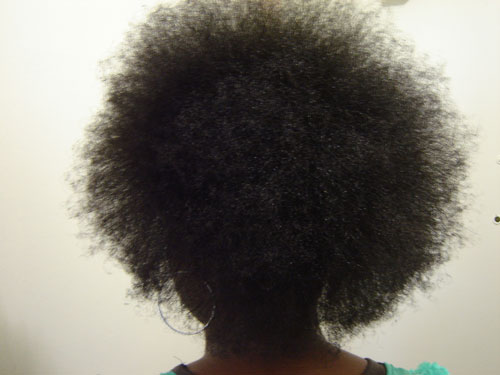 Oh, how I missed it so! After months of weaves, my hair is now in it's 100% natural state. Okay, so I had to run the pressing iron through it a bit to take out the kinks a little, but that's the only way I can get my Brillo-pad hair to be easily manageable. Note to my naturally-kinky sistas: The wide-tooth comb and a spray water-bottle are your friends!
I've done the hair weave thing since the beginning of the year. It's something that I swore I'd never do again, (esp. full head weaver) but gotten hooked on it b/c my little sis has become rather good at sewing it in to the cornrowed tracks, and so has my other friend… but she poked my scalp with the needle once, so now I'm not too sure…
I thought about going back to my usual style, two-strand twist extensions, but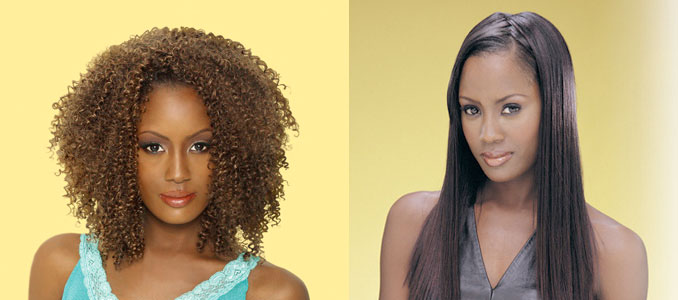 when I was at the hair store I noticed that the Batik hair weave was on sale for 25% off so I scooped up a couple packs. I got both kinky and straight because I couldn't decide… :D Once I do, I'll put it in sometime this week, after the fro's gotten a good run and I've gotten a bunch of "how do you get your hair like that?" questions from people unfamiliar with the style.
That's one of the things I love about natural, Black hair: There's so much room for style! I doubt I'd ever go back to relaxing my hair, though… all those chemicals just made my thick hair fall out when I was younger ("Just For Me" was a load of bull!). Sure relaxing Black hair makes it more manageable, but it can also be manageable in it's natural state with proper care.
Just to clarify, even though they're sometimes referred to as the same thing in the Black community, there's a major difference: Relaxers are used to permanently straighten hair that is tightly coiled or very curly. Perms are used to chemically add curl to hair that's naturally straight. The process needs to be repeated approximately every 6-8 weeks, applied to the new growth.
Because chemical hair relaxers use such potent ingredients to change the physical structure of the hair, it can cause the hair to become easily susceptible to breakage in it's weakened state, if it's not cared for properly. That fact, along with the notion of me not being able to wear natural styles led me to becoming happily nappy and chemical free! ;) Treasuredlocks.com is a very informative site if you'd like to learn more about caring for Black hair.
Now I just need to invest in a small taser to hide in my afro when random people who are struck with awe want to touch it.