From everyone here at alotaboutnothing.com (which is just me), I'm wishing you a very Merry Christmas! Don't celebrate Christmas, you say? Well then, Happy Holidays to you. Hopefully you didn't feel 'offended' with my non-politically-correct post title.
I honestly miss the days when I didn't have to second-guess myself when wishing someone happiness during the holiday season, for fear that they'd wind up offended and stalk away (trust me, I've seen it happen). And renaming the "Christmas tree"  for a "holiday tree" is a bit like me renaming the Jewish menorah the "holiday candle stick" or the Diwali lanterns as the "holiday lighted objects".
In all honesty, as a Christian, I would not be offended if a stranger came up to me with a smile and wished me a "Happy Diwali", "Happy Hanukkah", or a "Happy Chinese New Year".  Why not? Because I know that each culture's annual celebration is grounded in positive thoughts, respect, happiness and spending time with loved ones.
I don't want to feel ashamed about celebrating Christmas, due to all this unnecessary political correctness surrounding the holiday.Check out Conservative MP Nina Grewal's recent statement in the House of Commons: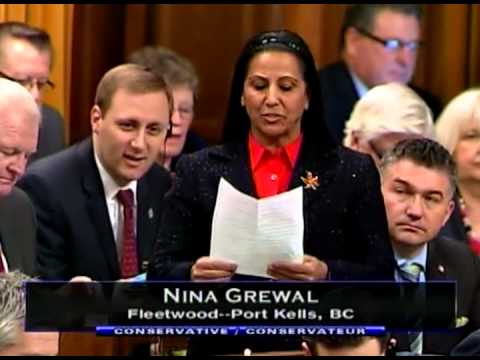 As a Sikh, I am not offended when Christians celebrate Christmas in a traditional way. Rather, I am pleased to celebrate with my Christian friends. – Nina Grewal, MP
When it comes down to it, historically Christmas (for Christians) is about celebrating the birth of Jesus Christ. Over the years traditions may have changed, including pre-Christian influences of other winter traditions (e.g. Santa Claus, Yule logs) as well as other secular aspects (e.g. gift exchange  decorations), but the message is basically the same:  spending quality time with your family and friends, peace, being thankful for what you have, Golden Rule love and 'good will to all men'.
No matter what you celebrate over the holiday season, remember to cherish your loved ones, and be kind to others this Chrismahanukwanzakah. Merry Christmas everyone!