This morning I was informed that May 4th is Star Wars Day. Even though I'm more of a Trekkie, I've decided to commemorate the day with a question: What if absentee dad, Darth Vader, actually took an active role in raising his son Luke?
Jeffery Brown has written a book called Darth Vader and Son, aiming to answer that question. The book is filled with endearing and funny illustrations that depict Darth raising a young Luke Skywalker in a galaxy far, far away (awww… he even takes Luke trick-or-treating).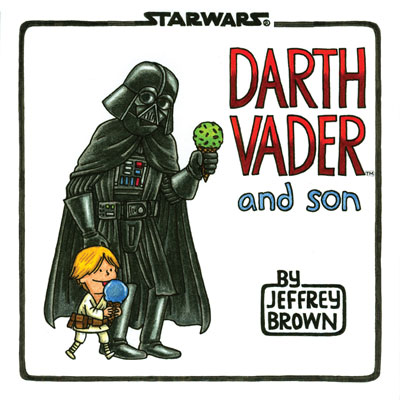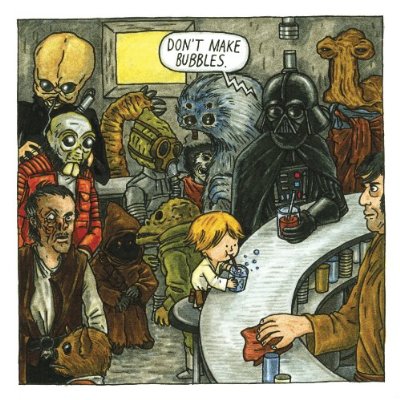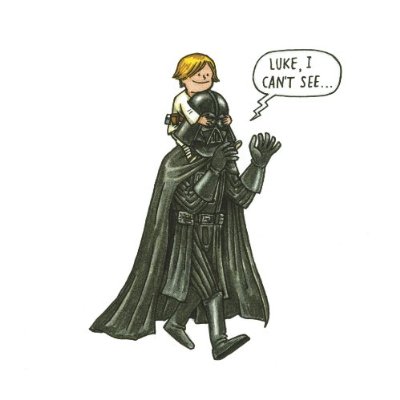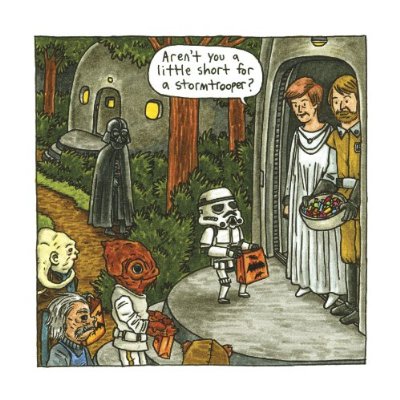 At the time of this post, the 64-page hardcover book seems to be out of stock (probably due to various Star Wars fanatics), but I'm sure if you really want a copy you can find one used online.
For all you fellow geeks out there, this weekend also marks the tail end of the Toronto Comic Arts Festival which will be taking place at the Toronto Reference Library. This event features hundreds of comics creators from around the world, as well as readings, workshops, gallery shows and more. Check out http://torontocomics.com for more info.
As for me, I'll be letting my inner geek out this weekend by watching Marvel's The Avengers.