It was quite the concert at Rock the Bells in Toronto on Thursday night. Memorable, yes… and not necessarily in a good way.  Call it the Miscalculation of Lauryn Hill.
The crowd at the Molson Amphitheatre was eagerly anticipating performances by Nas and Ms. Lauryn Hill, who were to perform tracks from each of their landmark albums (Illmatic and The Miseducation of Lauryn Hill, respectfully).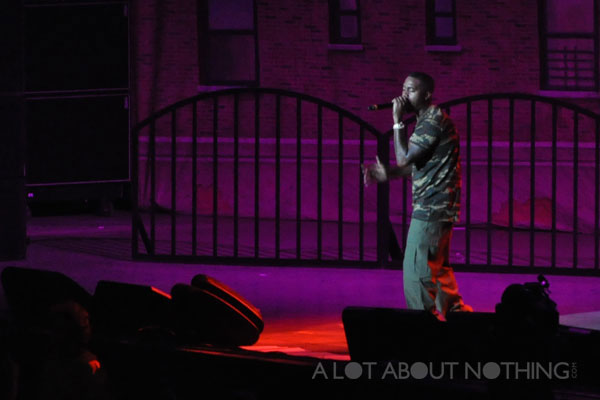 My friend and I reached the venue at around 7pm. We weren't totally upset when Nas didn't hit the stage until well after 8 (he had a 7:30 call time), because he nailed his performance. I swear this guy is Benjamin Button or something, because at almost 38, Nas is looking as good as ever. I had the pleasure of seeing him perform the last time he was in Toronto, and he did live up to expectations this time around. Backed by DJ Premier and Pete Rock, Nas was full of energy, rapped with passion, used up a lot of the stage, and genuinely looked as though he was happy to be here.
Then comes Ms. Lauryn Hill. I admit, it was Lauryn that I really bought my ticket for, as I missed the chance to see her when she was in town earlier this year at Sound Academy (no complaints though, I heard she was 3 hours late for that one).
The first thing I noticed, besides the fact that she kept the audience waiting an hour and a half (she had a 9:45 start time, Nas was done his set around  9:20), was that the acoustics at the Molson Amphitheatre were terrible when she was performing. I've went to a few concerts at the same venue and had no complaints about the sound, so I'm stumped at to what the problem was. Lots of echoing going on.
And then she abruptly left the stage after the third song. I have no idea why, but she came back with a new hat.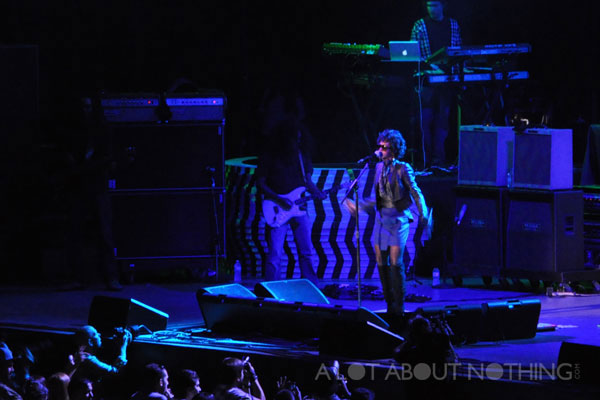 Practically each of her tracks were virtually indistinguishable renditions of the original. I almost didn't recognize them until a few bars into the song.
Now I'm not opposed to an artist re-working their own songs, but when a concert bills you for performing tracks from an award-winning album, it would be nice to hear some of it the way it sounded way back when.
And I don't know if it was me, but Ms. Hill sounded like she was singing really, really fast. When she wasn't singing in fast-forward she kept on gesturing with her hands to her band or the stage crew, nothing seemed too rehearsed. It was distracting and I personally couldn't concentrate on the value of the music.
You would think that for a multi Grammy award winner things would go more smoothly. Especially since the reaction from her last show  in Toronto garnered mixed reviews.
Halfway through her performance I noticed people leaving… in droves actually (thankfully those included the row of drunken, loud, smokers behind us). I'm there thinking, 'This is Lauryn Hill. You can't just leave a Lauryn Hill concert mid-set!' Needless to say, I actually left before the concert was over. It was going on 12:30am and my friend and I had to catch the streetcar to get the last subway home.
I was worried I would miss something good. We left just before she broke out with some old Fugees tracks (like "Ready or Not"), and it turns out Nas came back out and performed "If I Ruled The World" with Ms. Hill (dammit!). Oh, well… at least I still have the tracks on my iPod.
I think Lauryn Hill is a very talented artist. But I guess fame gets the best of some people. Time management would be a skill to work on, esp. if headlining a concert on a Thursday night, in a city with a noise curfew of 11pm, and not living up to the expectations of fans who were wishing it was worth the wait.