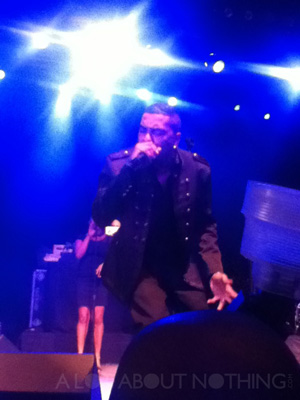 Ginuwine rode his pony into Sound Academy in Toronto last night. My friend won tickets to the "For the LOVE of R&B" Concert through radio station G98.7FM, and I was lucky that she chose me to tag along. Headlining the evening, which in support of Big Brothers Big Sisters Canada, was platinum recording artist Ginuwine along with Bobby V.
Comedian hosts Jay Martin and Trixx had the audience rolling in laughter with their banter and throwback musical snippets (thanks to DJ Charlie Brown). They even had something for all the "white people" in the crowd: a track from Backstreet Boys, N*Sync, Aqua and my personal favourite–Spice Girls. Surprisingly everyone–including the "black folk"–got into singing along with the latter when "Stop" was played. I'm not gonna lie: I even did a bit of the choreography.
After some great performances from openers Jay Evans, Haley Small and Kim Evans (can she ever sing), we were finally graced the presence of R&B crooner Ginuwine. For 42, this man is looking good! His set was filled with so much energy and his smooth vocals were on point. He had all the women swooning (evidence from several "take off you're shirt!" hollers).
I truly respect him more as an artist now after seeing him live in concert, knowing that he still went on with the performance even though his family had recently suffered a tragedy, and that he's keeping the music going strong (I'm looking forward to hearing new things from TGT, an R&B supergroup of Ginuwine, Tyrese and Tank).
What ever happened to real R&B? I miss the days when I used to listen to soulful tracks with romantically powerful lyrics from the likes of boy bands like Boyz II Men, New Edition, 112, Jodeci, and Dru Hill. Everything now seems auto-tuned, repetitive in their lyrics and "pop-y".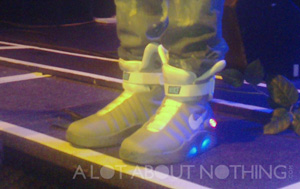 What last night showed me was that there is still a fan-base for R&B music. Everyone who was at that concert was singing along with the lyrics of the tracks that Ginuwine and Bobby V were belting out, and identifying the myriad of old school tracks that were sampled out before that. On a side note, I should also mention that Bobby V was rockin' a nice pair of kicks, circa 2015 Marty McFly–The Nike Mag.
I truly enjoyed the concert. We managed to secure a good spot right in front of the stage, just behind the photographer's pit. When Ginuwine jumped the side platform and started walking into the photographer's pit the crowd started to go wild. He was right in front of me while he was singing "Last Chance" and he actually looked down at me, leaned down, cupped my chin for a few seconds in his mic-free hand and I was in full awe (damn, that man can sing). Moments later he grasped my hand, and then continued to make his way down the rest of the row to get back on stage.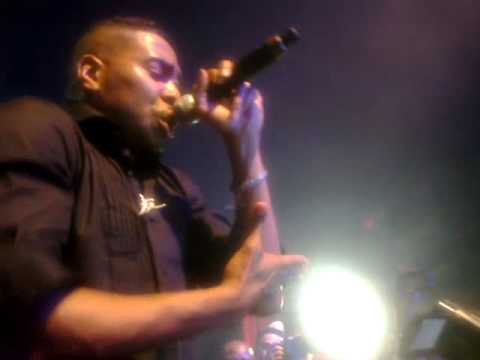 Talk about up close and personal! Thank goodness I'm not one of those girls who freaks out at the sight of a celebrity and faints. I even caught one of the few towels he used to wipe his sweaty brow (now I can make Ginuwine clones from his embedded DNA).
Ginuwine closed out the show with an impressive showcase of Michael Jackson-inspired dance moves, and his 1996 hit "Pony" (of course my battery had to die on me right at the beginning of the song).  I feel like listening to some of my old mix tapes now.