It's been a few years since I started Latin dancing, my favourite of which is bachata. When there's a bachata-themed event, I'm usually there, even if it's a few thousand miles away in San Francisco.
So last month I waited for some airfare deals and flew down to California with one of my "salsa girlfriends", and we attended the annual San Francisco International Bachata Festival at the Hyatt Regency from July 19-21. The brainchild of Rodney "Rodchata" Aquino, SFIBF was one of the (if not the) best Latin dance festival/congress I've ever been to.
Check in process was pretty straight-forward, and the staff and volunteers were pretty helpful. I purchased a nice pair of super-cute dance flats from one of the vendor booths (just when I thought I had enough shoes), and the festival sponsor Yerba Mate kept everyone hydrated with their energy-filled drinks.
Most of the workshops were great, with my favourites being those led by Troy and Jorjet (kizomba), Bryon and Sammantha (Dominican bachata footwork), and Jo and Kathy (bachata ladies styling) . I learned some really cool movements that I can add to my bachata shines. I also found a new passion for kizomba by taking Troy and Jorjet's workshop. I just hate dancing closed position dances with sweaty guys, so learning the "community hold" made me appreciate the dance more.
Speaking of Troy and Jorjet, if anyone has seen them on YouTube or taken any of their workshops before, you know how their mannerisms are. Vince and Jo did a hilarious impersonation of them. Best of all, Troy and Jorjet were good sports about it, which just show how great professionals they are.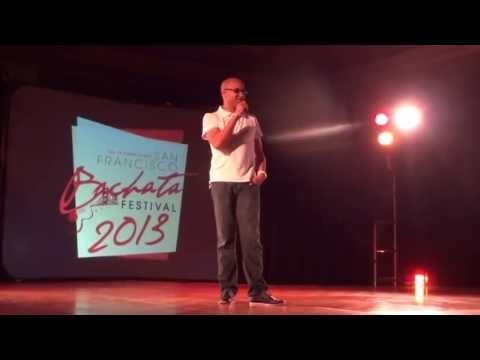 Troy also recognized me from the "Bachata Basement" dance video I did with my friend, Renelle last year. Super-nice guy with such a positive personality. The dance DVD's that he and his wife produce are so easy-to-follow that I had to pick up a couple more so that I can build on my bachata and learn some kizomba.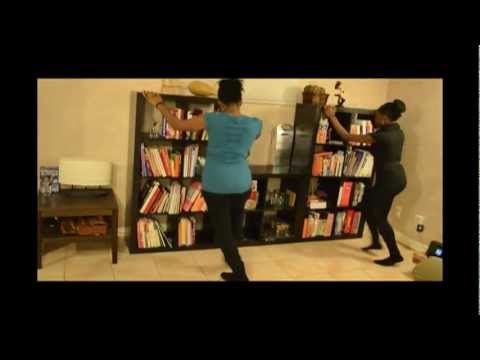 The variety of amazing instructors and dancers who were in attendence had me in awe. My favourites (and mainly the sole reason why I wanted to attend) Troy Anthony and Jorjet Alcocer were there,  DJ Vince Torres & Jo Quiñonez had the crowd in stitches with their entertaining MC-ing during the performances, the ever-faboulous Zeke Fabulosa from Chicago, the beautiful Kathy Reyes, the world-renound brother-sister team of Junior and Emily Alabi, and so many more.
My favourite team though by far was the dancers from MG Dance Studio. If you want to see what hard work and dedication look like, while at the same time having fun, being positive and friendly, the young people in this group is the embodiment of it. Their routines are phenominal. I still can't believe a few of them are only high school seniors.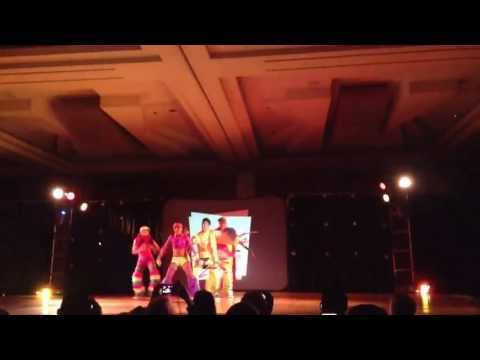 The performances and shows were excellent. Not too short and not to long. The dancers all seemed like they rehearsed well, with clean movements and great energy.
Social dancing Friday, Saturday and Sunday night were breaths of fresh air compared to social dancing here in Toronto. Don't get me wrong, I love my city, but the "salsa scene" here seems to be a bit… cliquey (a post about this coming up soon). It was nice actually getting asked to dance by guys for once. All the dancers in attendance were super friendly, introduced themselves, and always up for a dance.
One guy came up and asked me to dance salsa, but admitted that he dances a little of a "different style". Honestly, this was music to my ears, because ever since I stopped taking Latin dance classes, I seemed to dance in my own style (which happens to be more Cuban-based) which is not the norm here in the Toronto salsa scene. So when he smiled as he saw how I was following to match his own similar style, it was one of my best salsa dances ever (he also was a great bachata dancer as well)!
I also signed up for the competition that SFIBF was hosting at this year's event. Although a tad disorganized (call-times were changed and they even forgot to mention my name), it was a great experience for me. Personally, I thought there would be a lot more competitors, but for the two categories I entered–the solo and the Jack & Jill–I was up against some seasoned veterans.
Although I didn't come home with the big trophy, I was honoured to get the chance to compete with some talented dancers and experienced professionals. I surprised myself by getting up on that stage (probably because it was in a city where no one knew my name), I managed to throw together a routine that garnered a lot of praise from other dancers and even one of the coaches from another team (thank you so much for the kind words Wayne Melton!). I felt so blessed that I got the chance to do this, and I'm going to keep on dancing to improve my skill while having fun doing it.
Will I be back in San Fran for next year's festival? Based on what I experienced this year, then for sure. Well, unless airfare prices skyrocket… it's a looooong way to San Francisco from the T Dot!