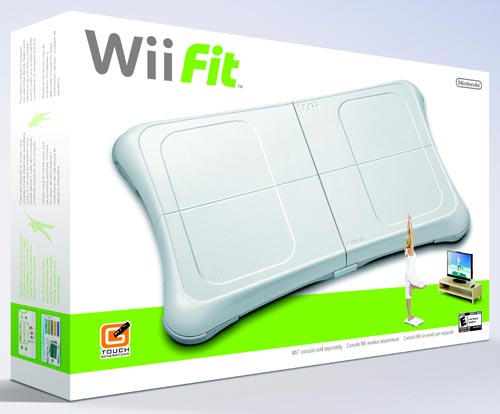 I didn't think Nintendo's Wii Fit would be such a hassle to find in stores like the Wii console was. After hitting three different stores last week (ToysRUs, Rogers Video and a Shoppers Drug Mart), I had no luck. They appeared to be sold out everywhere, with sporadic shipments that were gone within hours online and in stores.
Initially I was going to stop at Rogers Video again today and check to see if they got stock in, but I opted to go to the Wal-Mart Supercentre at Warden & Eglinton and I lucked out! Went straight to the electronics department, asked the stock guy and waited after he said, "Hold on, lemme check", and was out of the store 1 minute later! Thank goodness I got off work early today. :)
I can't wait to try out the balance board and play those cool-looking games, but I probably won't have time to until Sunday since I have a busy weekend planned.