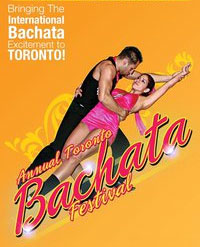 This is going to be one bachata-filled weekend as the 3rd Annual Toronto Bachata Festival officially begins tonight. Bachata has been a passion of mine ever since I took up Latin dancing several years ago, and I'm glad to have a chance to attend this festival once again.
Organized by Go Dance Mambo's Stephanie Gurnon, this weekend will be filled with workshops, shows, dance competitions and parties in bachata, zouk and salsa dance. International instructors and performers will be in town, none that I'm more looking forward to seeing than Jorjet Alcocer and Troy Anthony. I've been watching Jorjet's amazing footwork in Dominican-style bachata on YouTube, and she's definitely something to watch! She and Troy will be instructing several workshops over the weekend. I can't wait to learn some pachanga (there's only so much you can pick up from repeating YouTube videos), and try to improve my bachata technique. I'm also kind of interested in finally learning some zouk this year as well.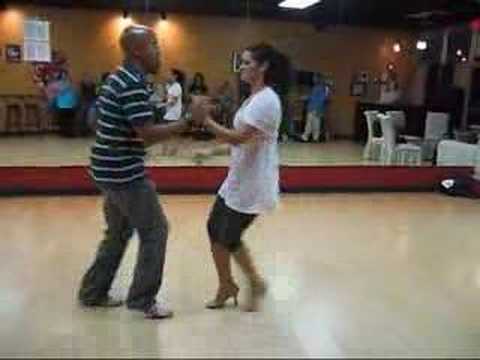 If you're new to the Latin dancing scene, there will be some beginner workshops in both bachata and zouk taking place at the Estonian House (near Broadview station). Passes are available at the door.
Yours Truly will also be performing a bachata routine with Steps Dance Studio at the kick-off party tonight at Acrobat Lounge. Thank goodness Monday's a holiday, because I'm going to definitely need some R&R after all the dancing I'm going to be doing this weekend!