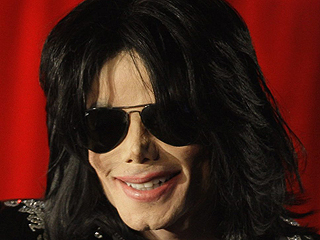 My first post in over a month and unfortunately it's to bring some sad news. Michael Jackson died this afternoon at the age of 50 according to celebrity gossip website TMZ. Paramedics were unable to revive the pop superstar after he suffered a heart attack at his LA home.
This is shocking news to fans worldwide, especially on the heels of a comeback concert tour. Michael Jackson has contributed immensely to the music industry, almost single-handedly changed the face of pop music since his days of stardom began with the 70s group The Jackson Five. The record-breaking Thriller album made his career.  It's unfortunate to think about the negative effect people in his life (his father especially), and the constant ridicule by the media for his actions and appearance. Physical appearance, legal battles and media-bashing aside, he was truly a gift to music and an inspiration for many.
This is such a coincidence for me since just recently I popped my History CD in my surround sound, been singing MJ tunes for the past couple of days, and was even watching the "You Rock My World" vid on YouTube Tuesday night. I loved his music, and always thought his talent for dance was remarkable. And you've got to admit: those music videos/mini-movies were something to watch.
RIP Michael… a wonderful talent, trailblazer and legend.