Yes, I know I'm a couple of weeks off (school leaves little time for blogging), but here are some photos of some yummy treats I made for Valentine's Day weekend.  I've been on a baking frenzy as of late. I need to replenish my butter…
Cream-Filled Chocolate Cupcakes with Strawberry Icing
To make this yummy icing simply blend 2 or 3 fresh strawberries in a blender, mix with some confectioner's sugar and a drop of red food colouring.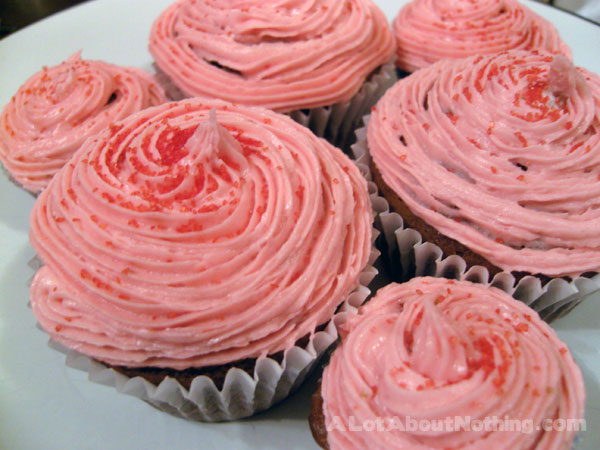 Shortbread Cookies
A very basic recipe: Flour, butter, confectioner's sugar and cornstarch. I added some vanilla extract in my version for a little extra flavour.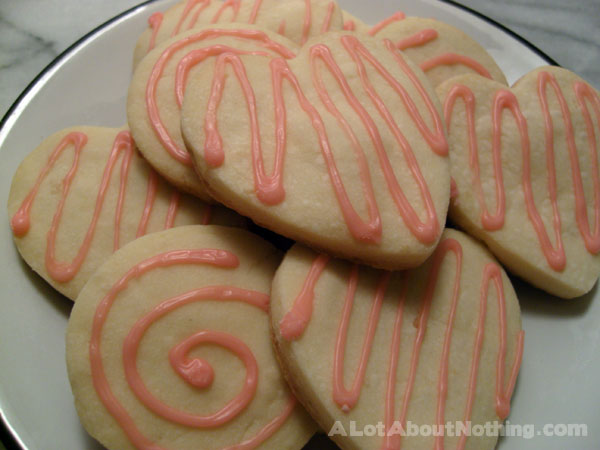 Mousse-Filled Chocolate Cups with Berry Coulis
After taking a culinary workshop run by Tatiana (a classmate at school), I just had to try this at home. It came out delicious. I used a mixture of strawberries and raspberries for the coulis.