A little while ago I went on a mini-road trip to Kingston, and one of my friend's asked me (okay, she practically threatened me) if I could stop at this place called The Big Apple on the way and pick her up some apple pies. I'm thinking, what's so special about this particular apple pie that you're telling me to veer off the highway and make sure I get you a couple boxes when I get back to Toronto?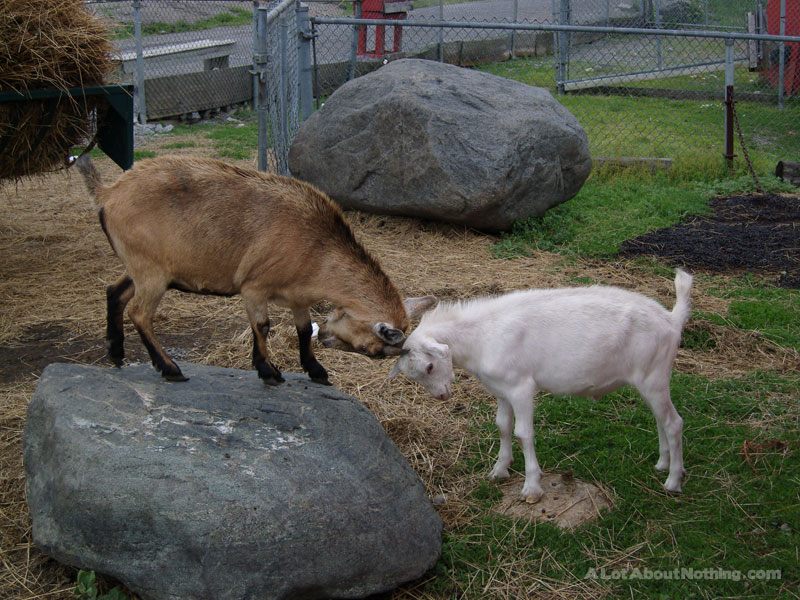 Boy, did I sure I find out when I tasted a juicy morsel. These pies were delicious!
The Big Apple is easy to see off the 401. About 1 1/2 hours from Toronto, there's a giant apple that can be seen from the highway once you reach the city of Colborne and a short drive to the front doors from there. There's a small petting zoo outside the grounds (including ducks, llamas and goats) and even a mini-putt golf course.
When you get inside the restaurant, you go through a couple of turnstiles and greeted with a large menu sign that lists all the pies available. The kitchen is also right there, so you can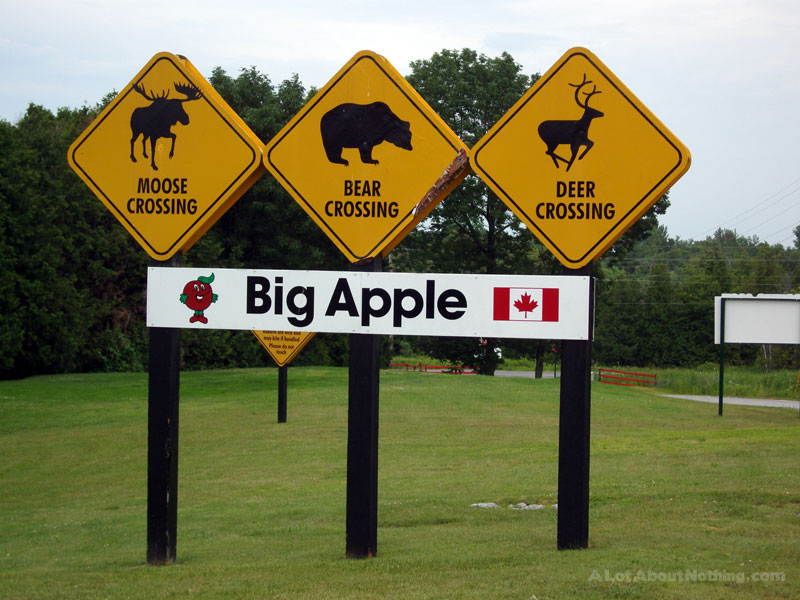 view the bakers making the pies. Once baked, the pies are put into colourful boxes and rested on the counter for customers to choose from. They go for a whopping $10 each, but it's so worth it. Took me about a week to polish one off… that pie was huge.
There's also non-apple things on the menu, such as fries, burgers and hot dogs. And of course they have candied apples. The only thing I still don't understand which my friend had warned me about was their reluctance to provide forks to people who purchase whole pies. When my mom had ask for a fork the cashier had said that they were only for people who buy slices to eat in the restaurant. They'd probably make more money selling forks for 0.25¢ than by losing business of people who'd opt to buy a slice over a whole pie just to get a fork. I had to wait until I got home to eat my wonderful-smelling pie, but it was well worth the wait.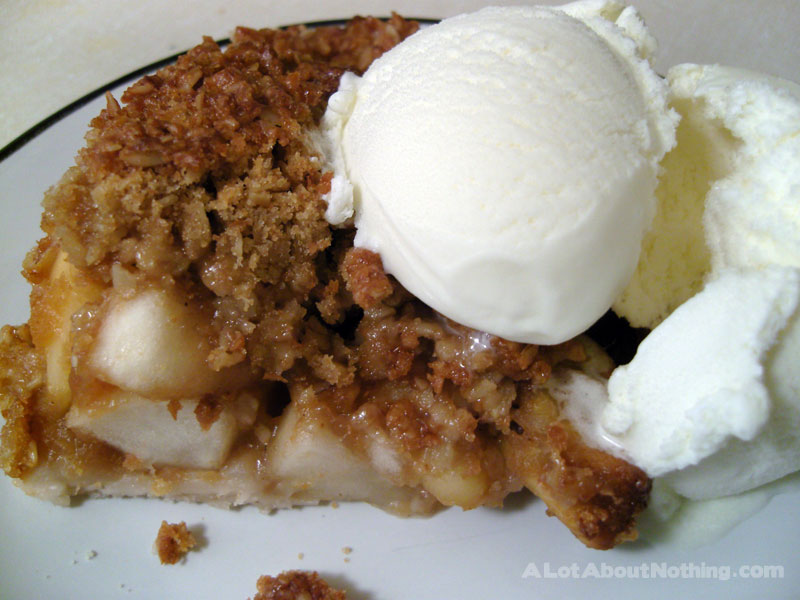 There were about 20 different types of flavoured apple pies to choose from. I purchased Apple-Maple (my favourite out of the two I got) and a Mumble Crumble. Others I was tempted to get were Apple-Strawberry and the Caramel Apple pies (next time!).
So if you're in the GTA and planning a road trip east to somewhere like Ottawa or Montreal via the 401, make sure you make a stop at The Big Apple in Colborne, Ontario.