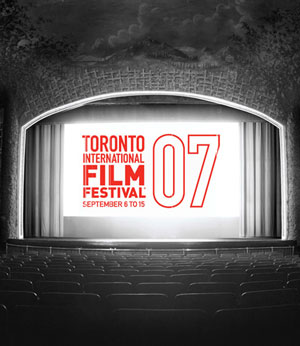 The 2007 Toronto International Film Festival is underway. This used to be one of my favourite times of the year, because for seven years straight I was a volunteer with TIFF and got to see some free films, meet interesting people, and be thisclose to talented actors and actresses.
Alas, ever since I got a "real" job, I couldn't find enough time to devote to the festival, especially since they now require all volunteers to work a minimum of four shifts. But I enjoyed it while it lasted.
Being a self-professes shop-a-holic, I obviously ran out of funds to purchase advance ticket packages. I didn't realize that tickets were almost $20 a pop! Regardless, I am going to have to fork over some cash to buy tickets to the Midnight Madness screening of Wilson Yip's Flash Point starring Donnie Yen (Hero, Iron Monkey).
There's also several must-see films such as Across The Universe, Michael Clayton, Elizabeth: The Golden Age and Ang Lee's Lust, Caution, but for me these screenings can wait several weeks until they're publicly released in theatres for 60% of the TIFF ticket price.
Visit the 2007 Toronto International Film Festival website for a list of all films, schedules and box office info. If you don't have the funds to watch any screenings, you could always head down to Yorkville or the Galas to catch a glimpse of your favourite celebrity. :)